Monarch Conservation Planning Tools
Jason Rohweder, Wayne E. Thogmartin
U.S. Geological Survey, Upper Midwest Environmental Sciences Center
Introduction
The Eastern, migratory population of monarch butterflies has declined by ~80% over the last decade. To halt these declines and restore the population to former levels of abundance, conservation planning and implementation specifically devoted to monarchs is occurring across a wide array of federal departments, state agencies, county governments, and public-private partnerships. USGS assisted the Monarch Conservation Science Partnership in the development of an integrated package of scientific analyses and geospatial planning tools to guide strategic conservation for this imperiled species. The Monarch Conservation Planning Tools, involved the creation and/or consolidation of geospatial data layers pertaining to a wide array of land use/land cover, climate, and stewardship information. These tools were developed using the python scripting library with ESRI ArcGIS software version 10.3
County Ranking Tool
The County Ranking Tool gives users the ability to prioritize counties within the conterminous United States according to multiple input field criteria important for monarch butterfly conservation. A spatial data layer representing U.S. counties was assembled and attributed with the information for each input criteria. Some of these criteria represent positive attributes for monarch butterfly conservation while others quantify potential threats.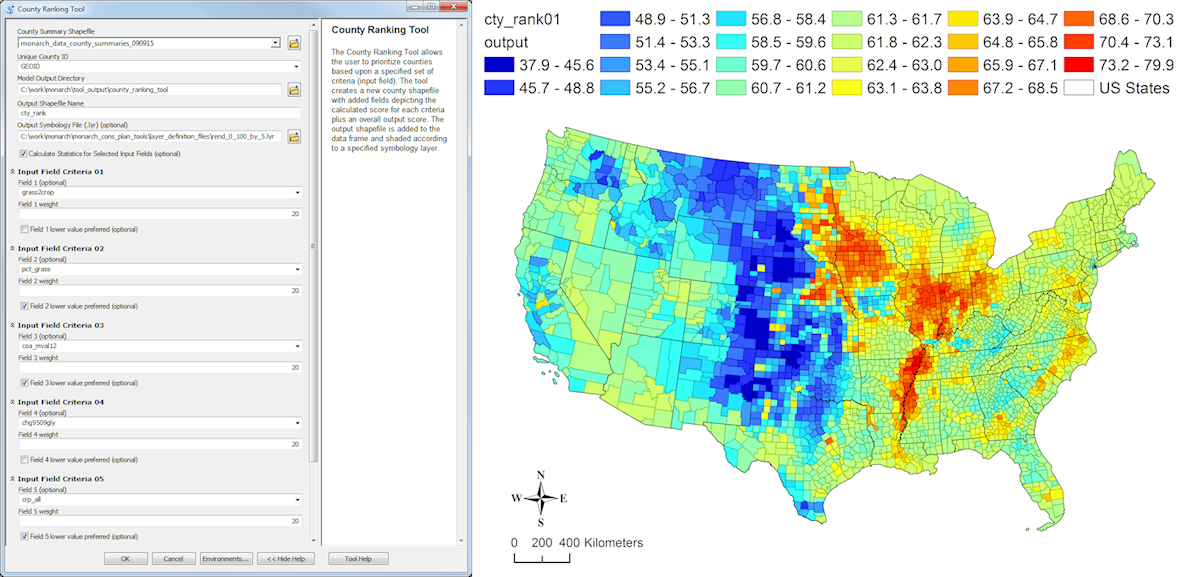 Milkweed Calculator Tools
Two separate milkweed calculator tools were developed to allow users the ability to model the anticipated number of milkweeds on the landscape. The tools use a county summary shapefile (attribute table) as a base layer for analysis. A seamless milkweed habitat raster was used as the source for the summary information contained within this shapefile.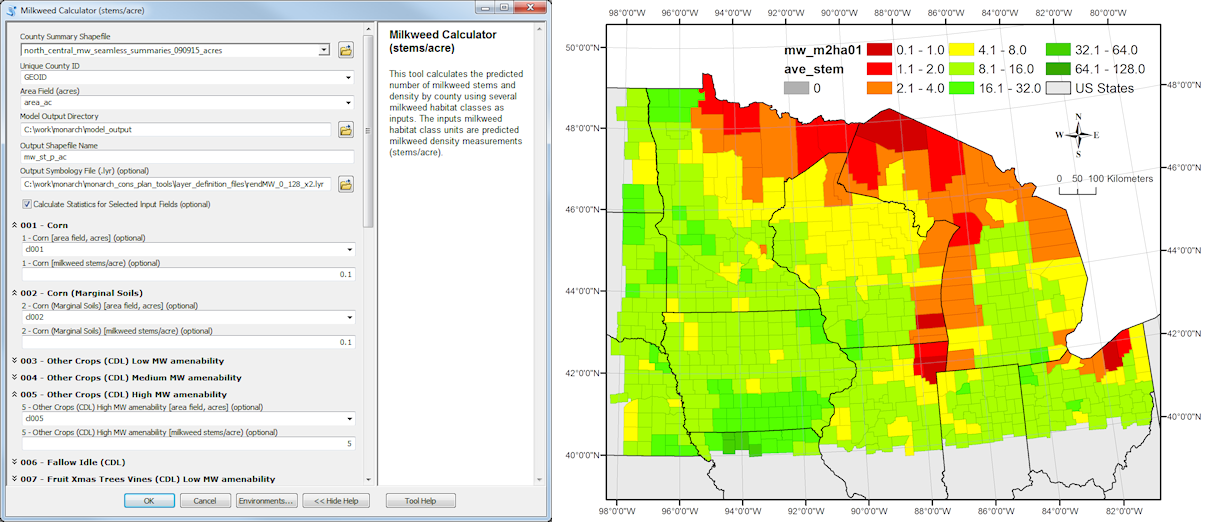 County Area Adjustment Tool
A separate tool was developed to allow users the ability to make hypothetical adjustments to the area (in hectares or acres) of milkweed habitat classes for a user-defined set of counties. The results of these hypothetical changes can then be used as input in the milkweed calculator tools and can help to inform the user on the impact of specific conservation development activities.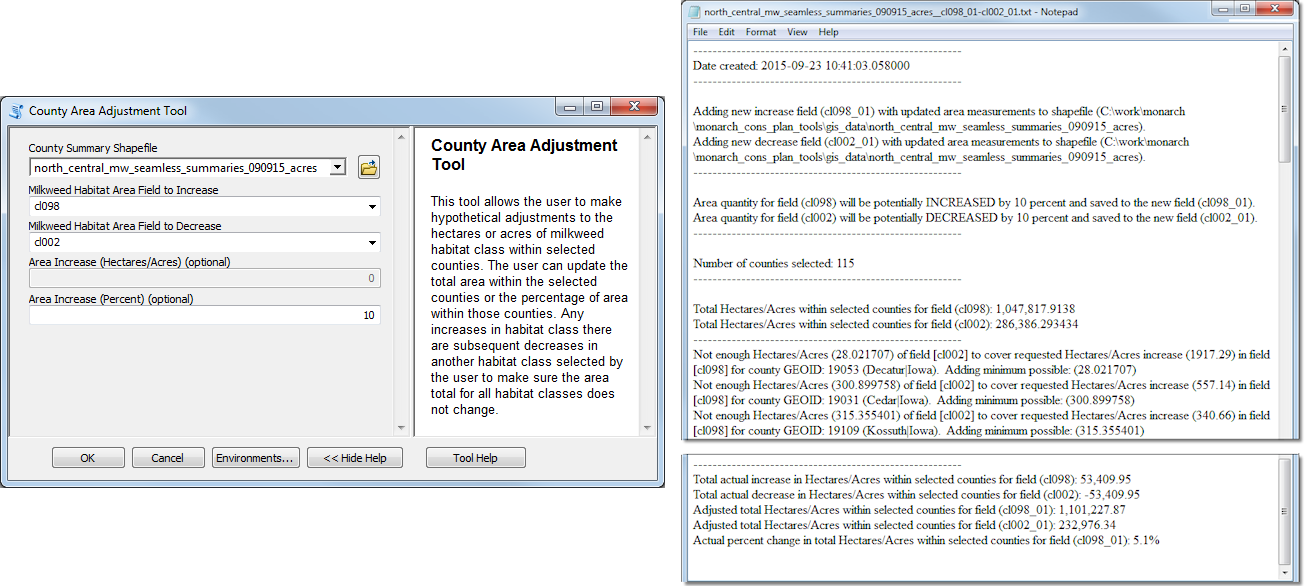 Download the Monarch Conservation Planning Tools
Science Impact
The development of these geospatial tools is important for assisting resource managers in strategy development and planning for restoration of habitat essential to breeding monarchs.

This project was completed in 2016.

Please direct problems downloading files to Jason Rohweder.